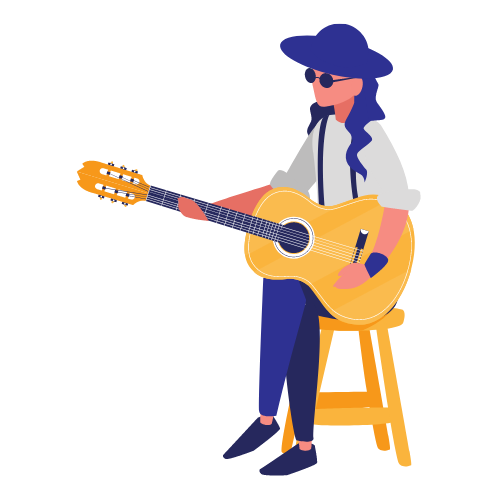 A music festival without mud.
Where people open gates for you, say "excuse me" and move aside to let you to the bar. Where the tantalising aromas of great food mix with the nostalgic smell of steam from the resident railway, conjuring up memories of a bygone industrial age.
Where both young and old come to share new music experiences, together.
Where the sound of live music is everywhere whilst you wander through a fascinating museum dedicated to life in Rural England.
And where fans laugh, smile and nod to each other with a familiarity gained only from their mutual annual pilgrimage.
Sound too good?  Not so. That's Weyfest – the award-winning music festival.
Weyfest is more like a mini-holiday than a music festival. It is a stress-free weekend in the country, with over 30 hours of the finest music, camping, posh loos, friendly staff and plenty to occupy the kids with music, drama and creative arts workshops, train rides and the many attractions offered by the open-air museum which is the venue itself – The Rural Life Living Museum, Tilford, set in the outstanding natural beauty of the Surrey Hills.
You can stretch out your picnic rugs or wander around the site to the 4 stages with your camping chairs. Sit and watch your favourite band or discover new artists from the eclectic mix on offer, or just find a quiet spot to watch the world go by.
The festival attracts new people every year – many of whom have not been to a festival for years for fear of mud and rude or drunken behaviour (there's none of that here!) and many who have never even been to a music festival before! Most have made new friends and now return each year for a reunion.
The venue itself is also a major reason for Weyfest's increasing popularity. The Rural Life Living Museum is a working museum, littered with artefacts of past country life and craft displays throughout the venue.  Is there another festival in the world with a working light railway, running both steam and diesel trains around the perimeter of the venue? And because the venue is so compact, everything is within easy reach. No trudging for miles from the car park or campsite, no long walks between stages … and no major journey to reach the excellent food and bars!
Once bitten you will truly be smitten!
We look forward to greeting you this year – and every year.