BEST SMALL FESTIVAL 2019 WINNER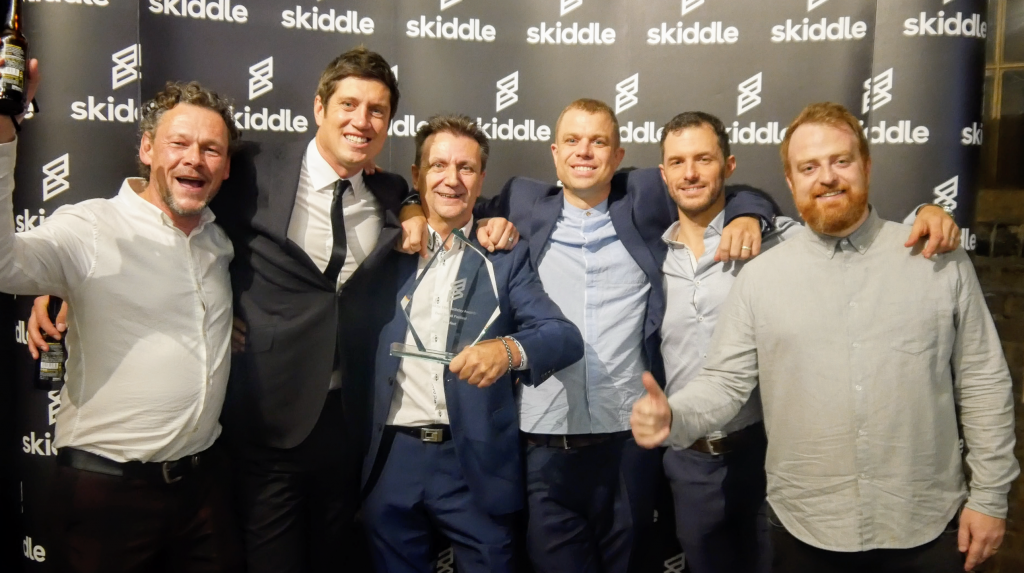 Weyfest in sleepy Tilford scoops UKs Best Small Festival Award
No-one was more surprised than the two Weyfest directors who picked up the award for best small festival of 2019 against strong opposition in September's prestigious Skiddle awards. They had become used to flying under the radar after 13 years of running the festival to a select but knowledgeable group of fans down in Surrey.
Festival Director Colin Webb announced "We are over the moon to get this award and it means a lot as it was voted for by the festival goers themselves"
Weyfest runs each August in the beautiful setting of the rural life centre in Tilford near Farnham Surrey  where artists as diverse as Jools Holland, Squeeze, Scouting for Girls, Boomtown Rats, Echo & The Bunnymen, UB40, 10cc, Gabrielle and many others have plied their trade over the years.
Fellow directors Richie Ellmer and Ali Edwards, who collected the award on behalf of Weyfest, said "This award is for the entire Weyfest team who work their fingers to the bone each year to put on a great show, as well as the friendly Weyfesters who must be the best festival audience in the UK!"
Weyfest is a true family festival with an eclectic mix of 60 bands set in an open air museum in the heart of the beautiful Surrey Hills, with something to do for all the family and where everything is compact and on your doorstep.
Richie said "It will be great to get a few more fans but we intend to stay a small, high standard bijou festival for those who appreciate good music in a top quality setting".